Lily Collins as
Clary Fray
The role Clary in the upcoming City of Bones movie has officially been given to Lily Collins. At first I balked at the idea of the daughter in The Blind Side playing petite, stubborn Clary, but she's actually grown on me. I quite like her now.
Alex Pettyfer as
Jace Wayland
While I know that it is not humanly possible for an actor to accurately portray Jace's amazingness, Alex Pettyfer comes pretty close. He is this close to being just as I imagined Jace and is definitely my first choice.
Logan Lerman as
Simon Lewis
Something about Logan just seems perfect for dorky yet loveable Simon. Just stick some glasses on him and he'd make the perfect best friend for Clary, in my opinion.
Douglas Booth as
Alec Lightwood
In the books, Alec is described as a "pretty boy," and I think Douglas is just that. Can't you just see him fighting alongside Jace?
Katie McGrath as
Isabelle Lightwood
I actually had quite a hard time finding someone to play the feisty Shadowhunter, but Eliza and I finally stumbled upon Katie. Her dark hair and intense eyes are perfect for Isabelle.
Ewan McGregor as
Luke Garroway
I think Ewan is an incredibly talented and multifaceted actor. I'd be glad to see him play the role of fatherly Luke.
Darren Criss as
Magnus Bane
While he isn't exactly how I pictured Magnus, Darren has the perfect personality to play the warlock. He can also pull off Magnus' insane wardrobe and cat eyes.
Julianne Moore as
Jocelyn Fray
Julianne has the perfect features and hair color to pull off Jocelyn's character. While I don't like the idea of someone so famous playing Jocelyn, I can deal with it.
Daniel Craig as
Valentine Morgenstern
I LOVE Daniel for Valentine. Everything about him is perfect for the evil villain, in my opinion.
Max Irons as
Sebastian Verlac
With long black hair, I can totally see Max as Sebastian in City of Glass.
Troye Sivan as
Max Lightwood
Is he not one of the cutest kids you've ever seen? I think he's perfect to play the youngest Lightwood.
Idina Menzel as
Maryse Lightwood
I had a really hard time finding someone to play Maryse. Idina Menzel isn't quite perfect for her, but she's the closest match I've found so far.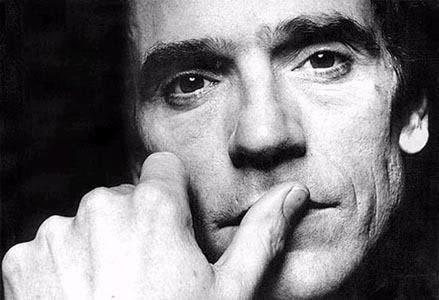 Jeremy Irons as
Hodge Starkweather
Maybe it's because he played Brom in Eragon, but for some reason I will always think of Jeremy as the tutoring type.
So, what say you? Do you hate my cast, or are there some you agree with? Feel free to comment with your opinions!