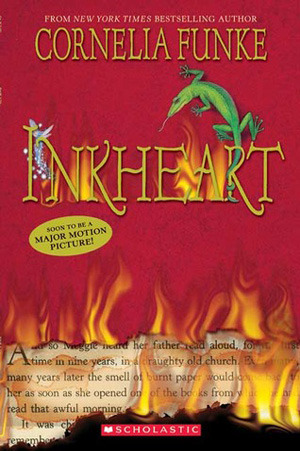 1. Mo - Inkheart by Cornelia Funke

"'If you take a book with you on a journey,'" Mo had said when he put the first one in her box, 'an odd thing happens: The book begins collecting your memories. And forever after you have only to open that book to be back where you first read it. It will all come into your mind with the very first words: the sights you saw in that place, what it smelled like, the ice cream you ate while you were reading it... yes, books are like flypaper—memories cling to the printed page better than anything else.'"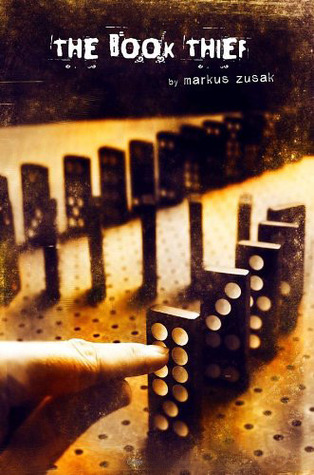 2. Liesel - The Book Theif by Mark Zusak

"How many books had she touched?

How many had she felt?

She walked over and did it again, this time much slower, with her hand facing forward, allowing the dough of her palm to feel the small hurdle of each book. It felt like magic, like beauty, as bright lines of light shone down from a chandelier. Several times, she almost pulled a title from its place but didn't dare disturb them. They were too perfect."
3. Tessa - Clockwork Angel by Cassandra Clare

"'One must always be careful of books,' said Tessa, 'and what is inside them, for words have the power to change us.'"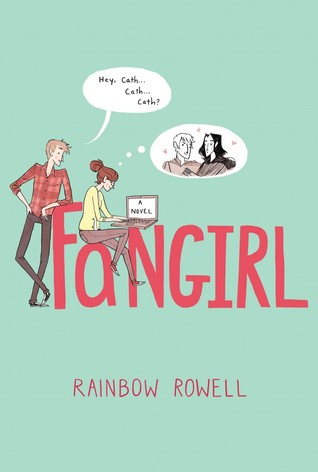 4. Cath - Fangirl by Rainbow Rowell

"The whole point of fanfiction is that you get to play inside somebody else's universe. Rewrite the rules. Or bend them. The story doesn't have to end. You can stay in this world, this world you love, as long as you want, as long as you keep thinking of new stories."
5. Juliette - Shatter Me by Tahereh Mafi

"I spent my life folded between the pages of books. In the absence of human relationships I formed bonds with paper characters. I lived love and loss through stories threaded in history; I experienced adolescence by association. My world is one interwoven web of words, stringing limb to limb, bone to sinew, thoughts and images all together. I am a being comprised of letters, a character created by sentences, a figment of imagination formed through fiction."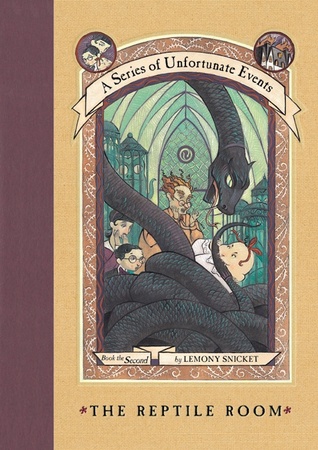 6. Klaus - The Series of Unfortunate Events by Lemony Snicket

"Klaus sighed, and opened a book, and as at so many other times when the middle Baudelaire child did not want to think about his circumstances, he began to read."
7. Hermione - The Harry Potter Series by J.K. Rowling

"'Harry — I think I've just understood something! I've got to go to the library!'

And she sprinted away, up the stairs.

'What does she understand?' said Harry distractedly, still looking around, trying to tell where the voice had come from.

'Loads more than I do,' said Ron, shaking his head.

'But why's she got to go to the library?'

'Because that's what Hermione does,' said Ron, shrugging. 'When in doubt, go to the library.'"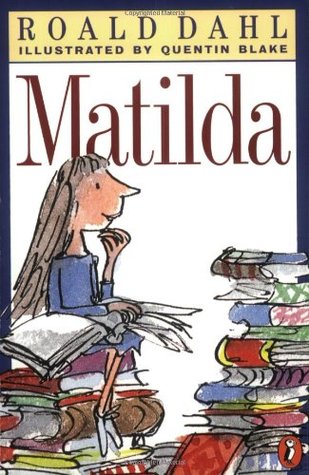 8. Matilda - Matilda by Ronald Dahl

"The books transported her into new worlds and introduced her to amazing people who lived exciting lives. She went on olden-day sailing ships with Joseph Conrad. She went to Africa with Ernest Hemingway and to India with Rudyard Kipling. She travelled all over the world while sitting in her little room in an English village."
9. Colin - An Abundance of Katherines by John Green

"Books are the ultimate Dumpees: put them down and they'll wait for you forever; pay attention to them and they always love you back."




10. Grace - Shiver by Maggie Stiefvater

"I smiled at the stacks, inhaling again. Hundreds of thousands of pages that had never been turned, waiting for me. The shelves were a warm, blond wood, piled with spines of every color. Staff picks were arranged on tables, glossy covers reflecting the light back at me. Behind the little cubby where the cashier sat, ignoring us, stairs covered with rich burgundy carpet led up to the worlds unknown. 'I could just live here,' I said."