Waiting On Wednesday was created by

Jill

over at Breaking The Spine. It's a weekly post for you to share what upcoming books you can't wait for!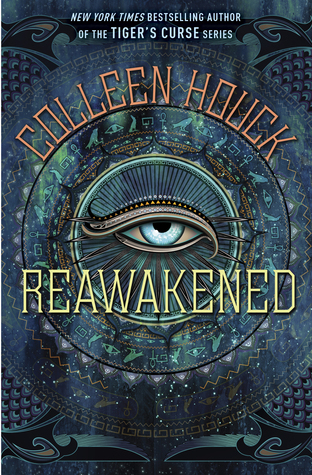 Title:
Reawakened
Release Date: August 25, 2015
When seventeen-year-old Lilliana Young enters the Metropolitan Museum of Art one morning during spring break, the last thing she expects to find is a live Egyptian prince with godlike powers, who has been reawakened after a thousand years of mummification.

And she really can't imagine being chosen to aid him in an epic quest that will lead them across the globe to find his brothers and complete a grand ceremony that will save mankind.

But fate has taken hold of Lily, and she, along with her sun prince, Amon, must travel to the Valley of the Kings, raise his brothers, and stop an evil, shape-shifting god named Seth from taking over the world.

From New York Times bestselling author Colleen Houck comes an epic adventure about two star-crossed teens who must battle mythical forces and ancient curses on a journey with more twists and turns than the Nile itself. (taken from goodreads.com)
Why I Need It:
Yes yes yes yes. I already love Colleen Houck. Her Tiger's Curse series enchanted me, and I can't wait to see what she'll whip up next. Egyptian prince? Well alrighty then. *buckles seatbelt* LET'S GET THIS SHOW ON THE ROAD.
Other Books by Houck