We know them, and we love them. They're there for everything, from comic relief to life-saving feats of bravery. They're the sidekicks. Do they get the credit they're due? Probably not, but we love them anyway.
Here at The Reading Addict, I'll be shining a weekly spotlight on secondary characters I love (like
Ron Weasley
, obviously).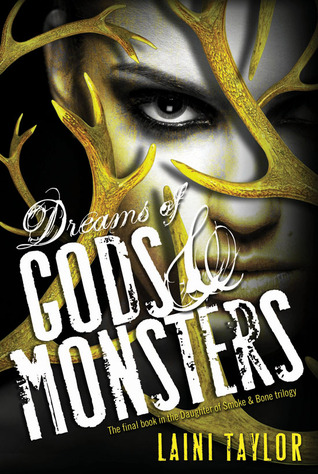 Origin:

The

Daughter

of Smoke and Bone Series by Laini Taylor



Quirky Traits Include: Pixie-like height and features, artistic talent, and neek-neek personality (in other words, she's not afraid of anyone)

Why I Love Her:

Zuzana has no reason to dive into the dangerous situations that her best friend, Karou, is forced to endure, but her fierce loyalty and bravery drive her to accompany Karou on every adventure. She's extremely sassy, but beneath her tough exterior lies a romantic girl who loves chocolate.



A Quote from Zuzana: "Hey! My body may be small, but my soul is large. It's why I wear platforms. So I can reach the top of my soul." "