Waiting On Wednesday was created by

Jill

over at Breaking The Spine. It's a weekly post for you to share what upcoming books you can't wait for!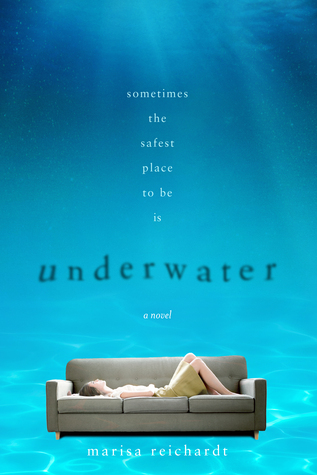 Title:
Underwater
Release Date: January 12, 2016
Morgan didn't mean to do anything wrong that day. Actually, she meant to do something right. But her kind act inadvertently played a role in a deadly tragedy. In order to move on, Morgan must learn to forgive—first someone who did something that might be unforgivable, and then, herself.

But Morgan can't move on. She can't even move beyond the front door of the apartment she shares with her mother and little brother. Morgan feels like she's underwater, unable to surface. Unable to see her friends. Unable to go to school.

When it seems Morgan can't hold her breath any longer, a new boy moves in next door. Evan reminds her of the salty ocean air and the rush she used to get from swimming. He might be just what she needs to help her reconnect with the world outside.

Underwater is a powerful, hopeful debut novel about redemption, recovery, and finding the strength it takes to face your past and move on. (taken from goodreads.com)
Why I Need It:
Although this book doesn't come out for quite some time, I've already read some stellar reviews. I'm interested to see what all of the fuss is about, and that cover is pretty cool. What say you all?