Waiting On Wednesday was created by

Jill

over at Breaking The Spine. It's a weekly post for you to share what upcoming books you can't wait for!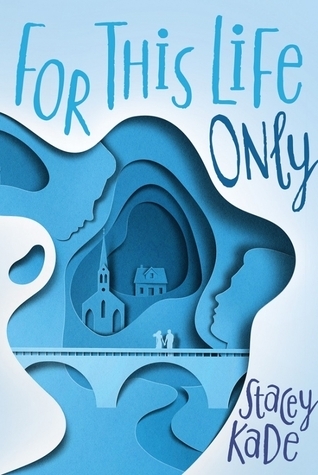 Title:
For This Life Only
A young man struggles to move forward after the death of his twin brother in this gripping, coming-of-age tale about loss, redemption, love, and the moment you begin to see the world differently.

Three minutes.

Jacob Palmer died for three life-changing minutes.

And when he woke up, nothing was the same. Elijah, his twin brother, is dead, and his family is broken. Jace's planned future is crushed, along with his pitching arm. Everyone keeps telling him that Eli's in a better place, but Jace isn't so sure. Because in those three minutes, there was nothing.

Overwhelmed by guilt and doubt, Jace struggles to adjust to this new version of the world, one without his brother, one without the certainties he once relied on. And then Thera comes into his life.

She's the last girl he should be turning to for help.

But she's also the first person to truly see him. (taken from goodreads.com)
Okay, I'll admit that I mostly picked this one because of the cover. SO PRETTY. I just know that once I buy a copy, I'll be running my hands all over it wishing I could feel the different levels of the image. As for the story, well, we all know I'm a sucker for romance and tales of redemption. Guys, I think this one is gun be good *giggles and claps*.