Find Karen:
Twitter
|
Website
|
Goodreads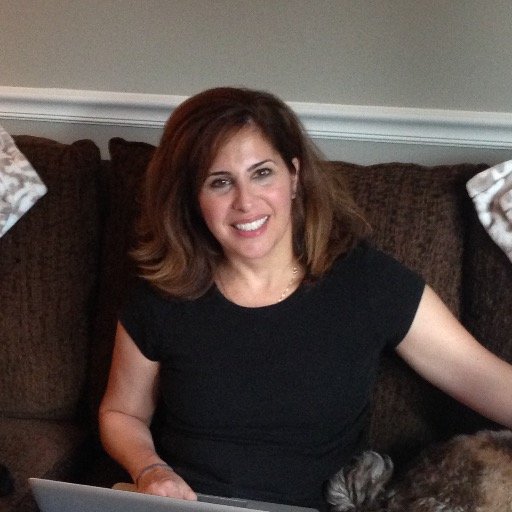 When did you first realize you wanted to be a writer?
"I was always a reader first and foremost and while the idea of writing a novel had floated through my head at various times, it wasn't until seven years ago that I decided to actually sit down and try to write one. I was inspired by one of the worst family vacations ever where the most bizarre things happened and driving home, I kept thinking that it would make a great story. Shortly after that, I opened up my first word document and started typing."
What was the most difficult aspect of writing The Weight of Zero?
"I wanted the story to be an accurate depiction of what it feels like to have bipolar disorder and what treatment could entail. I don't have bipolar disorder so I did a tremendous amount of research - reading, scouring the Internet and having many, many conversations with my husband who is a child psychiatrist. He also read the manuscript and helped me with the scenes with Catherine and her doctor to make sure it was authentic."
Who is your favorite character that you've created? Why?
"That's a hard one. I love all of them:
Mom (Catherine's mom): Probably the closest version to me. We're both pretty anxious.
Nonny (Catherine's boyfriend's tiny Italian grandmother): She's tough, says exactly what she feels, funny, sassy and independent.
Kristal (Catherine's best friend) She's loyal, open and honest - exactly the three things that Catherine needs.
Jane Talmadge (a young soldier Catherine learns of during a history project. Jane served in the 6888th Central Postal Directory Battalion during World War II): Jane's courage and strength inspire Catherine seventy-something years later.
Michael (Cath's boyfriend): Accepting and vulnerable himself and just a completely good egg.
And of course, Catherine. She feels part daughter/part me."
If you could pair a song with your novel, what song would you pick?
Two songs:

Kelly Clarkson's "Catch My Breath" and John Mayer's "Say."
What book are you currently reading in your spare time?
"I read all the time. It's the best way for me to improve my writing. I've had the privilege to read many YA debuts this year and these are some of my top picks:
The Girl Who Fell by Shannon Parker
The Mystery of Hollow Places by Rebecca Podos
Devil and the Bluebird by Jennifer Mason Black
The Loose Ends List by Carrie Firestone
Girl in Pieces by Kathleen Glasgow
The Killer in Me by Margot Harrison
How To Hang A Witch by Adriana Mather
Fear My Mortality by Everly Frost
Frannie and Tru by Karen Hattrup
Phantom Limbs by Paula Garner
The Edge of Everything by Jeff Giles
The Only Thing Worse Than Me Is You by Lily Anderson
Underwater by Marisa Reichardt
The First Time I Drowned by Kerry Kletter
"
Seventeen-year-old Cath knows Zero is coming for her. Zero, the devastating depression born of Catherine's bipolar disease, has almost triumphed once, propelling Catherine to her first suicide attempt. With Zero only temporarily restrained by the latest med du jour, time is running out. In an old ballet shoebox, Catherine stockpiles meds, preparing to take her own life when Zero next arrives.

But Zero's return is delayed. Unexpected relationships along with the care of a new psychiatrist start to alter Catherine's perception of her diagnosis. But will this be enough? This is a story of loss and grief and hope and how the many shapes of love – maternal, romantic and platonic – impact a young woman's struggle with mental illness.
(taken from goodreads.com)