Waiting On Wednesday was created by

Jill

over at Breaking The Spine. It's a weekly post for you to share what upcoming books you can't wait for!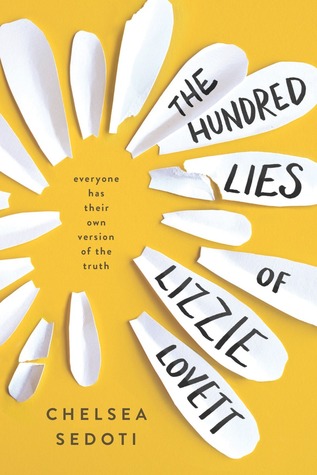 Title:
The Hundred Lies of Lizzie Lovett
The Hundred Lies of Lizzie Lovett, is a darkly comedic mystery featuring a teenage girl and the disappearance of a classmate.

A teenage misfit named Hawthorn Creely inserts herself in the investigation of missing person Lizzie Lovett, who disappeared mysteriously while camping with her boyfriend. Hawthorn doesn't mean to interfere, but she has a pretty crazy theory about what happened to Lizzie. In order to prove it, she decides to immerse herself in Lizzie's life. That includes taking her job... and her boyfriend. It's a huge risk — but it's just what Hawthorn needs to find her own place in the world. (taken from goodreads.com)
I know I say this almost every single WoW, but I did kind of pick this one because of the cover. How cute are the white flower petals in contrast with the yellow background? Ironic, seeing as it's actually about a missing girl and some seemingly creepy deception... I'm definitely interested.