Waiting On Wednesday was created by

Jill

over at Breaking The Spine. It's a weekly post for you to share what upcoming books you can't wait for!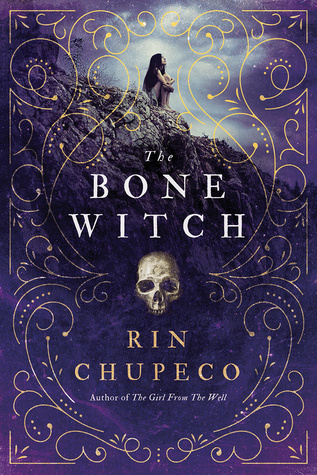 Title:
The Bone Witch
When Tea accidentally resurrects her brother from the dead, she learns she is different from the other witches in her family. Her gift for necromancy means that she's a bone witch, a title that makes her feared and ostracized by her community. But Tea finds solace and guidance with an older, wiser bone witch, who takes Tea and her brother to another land for training.

In her new home, Tea puts all her energy into becoming an asha — one who can wield elemental magic. But dark forces are approaching quickly, and in the face of danger, Tea will have to overcome her obstacles…and make a powerful choice. (taken from goodreads.com)
Honestly, the title itself drew me in immediately. Plus the cover is pretty cool. I haven't been highlighting many dark upcoming novels on my WoW's lately, so I figured Chupeco's new novel deserved a little attention. I do have one question though... why is the girl's name "Tea"?