Waiting On Wednesday was created by

Jill

over at Breaking The Spine. It's a weekly post for you to share what upcoming books you can't wait for!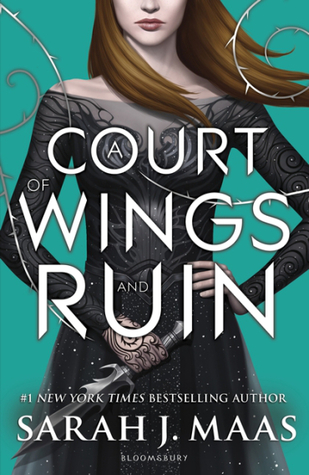 Title:
A Court of Wings and Ruin
Looming war threatens all Feyre holds dear in the third volume of the #1 New York Times bestselling A Court of Thorns and Roses series.

Feyre has returned to the Spring Court, determined to gather information on Tamlin's maneuverings and the invading king threatening to bring Prythian to its knees. But to do so she must play a deadly game of deceit-and one slip may spell doom not only for Feyre, but for her world as well.

As war bears down upon them all, Feyre must decide who to trust amongst the dazzling and lethal High Lords-and hunt for allies in unexpected places.

In this thrilling third book in the #1 New York Times bestselling series from Sarah J. Maas, the earth will be painted red as mighty armies grapple for power over the one thing that could destroy them all. (taken from goodreads.com)
Yes, I chose this one as my WoW because it comes out NEXT WEEK. Finally, after months and months of dying to find out what happens to Feyre and her friends, I will be able to get my hands on this next installment. I cannot wait!!!