Waiting On Wednesday was created by

Jill

over at Breaking The Spine. It's a weekly post for you to share what upcoming books you can't wait for!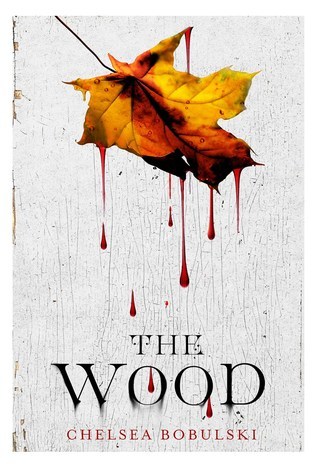 Title:
The Wood
After her father goes missing in the woods that they protect, Winter tries to seek the truth in what happened, why the wood is changing, and what it all has to do with the arrival of a mysterious stranger in this thrilling YA debut.

When Winter's dad goes missing during his nightly patrol of the wood, it falls to her to patrol the time portals and protect the travelers who slip through them. Winter can't help but think there's more to her dad's disappearance than she's being told.

She soon finds a young man traveling in the wood named Henry who knows more than he should. He believes if they can work together to find his missing parents, they could discover the truth about Winter's dad.

The wood is poisoned, changing into something sinister—torturing travelers lost it. Winter must put her trust in Henry in order to find the truth and those they've lost.

Bobulski's eerie debut is filled with friendship, family, and the responsibilities we choose and those we do not. (taken from goodreads.com)
A bloody leaf? Quite ominous. I'm always willing to give a debut author with an interesting idea a chance, and The Wood sounds like it might be one of the most exciting debuts of the year. What do you guys think?