It's time for things that go bump in the night and chills that run down your spine. I'm always up for some Halloween festivities. Let's face it, I've been singing "This Is Halloween" from
The Nightmare Before Christmas
for weeks now while I stock up on Trader Joe's many pumpkin flavored treats.
However, I'm not a huge fan of horror novels. Never have been. I mean,
why
would I want to terrifying myself before heading to bed at night? Since I predominantly read alone in my apartment, I try to avoid novels that will give me nightmares or reduce me to sleeping with the lights on.
This Halloween, I'm going to force myself to pick up at least five novels that fall into the horror category. Sure, they might not be quite as unsettling as Stephen King or Clive Barker novels, but they're definitely out of my usual realm, so I think I deserve some credit.
After much deliberation, I've decided to tackle the following novels before October 31. Wish me luck!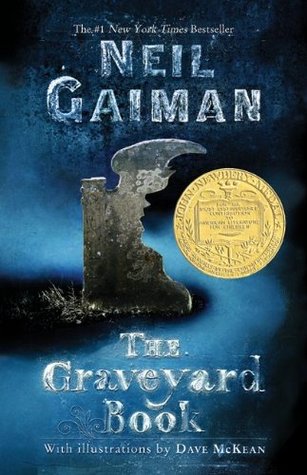 After the grisly murder of his entire family, a toddler wanders into a graveyard where the ghosts and other supernatural residents agree to raise him as one of their own.

Nobody Owens, known to his friends as Bod, is a normal boy. He would be completely normal if he didn't live in a sprawling graveyard, being raised and educated by ghosts, with a solitary guardian who belongs to neither the world of the living nor of the dead. There are dangers and adventures in the graveyard for a boy. But if Bod leaves the graveyard, then he will come under attack from the man Jack—who has already killed Bod's family...

Beloved master storyteller Neil Gaiman returns with a luminous new novel for the audience that embraced his New York Times bestselling modern classic Coraline. Magical, terrifying, and filled with breathtaking adventures, The Graveyard Book is sure to enthrall readers of all ages. (taken from goodreads.com)
She won't rest until she's sent every walking corpse back to its grave. Forever.

If anyone had told Alice Bell that her entire life would change course between one heartbeat and the next, she would have laughed. From blissful to tragic, innocent to ruined? Please. But that's all it took. One heartbeat. A blink, a breath, a second, and everything she knew and loved was gone.

Her father was right. The monsters are real.

To avenge her family, Ali must learn to fight the undead. To survive, she must learn to trust the baddest of the bad boys, Cole Holland. But Cole has secrets of his own, and if Ali isn't careful, those secrets might just prove to be more dangerous than the zombies. (taken from goodreads.com)
There's no such thing as safe in a city at war, a city overrun with monsters. In this dark urban fantasy from author Victoria Schwab, a young woman and a young man must choose whether to become heroes or villains—and friends or enemies—with the future of their home at stake. The first of two books.

Kate Harker and August Flynn are the heirs to a divided city—a city where the violence has begun to breed actual monsters. All Kate wants is to be as ruthless as her father, who lets the monsters roam free and makes the humans pay for his protection. All August wants is to be human, as good-hearted as his own father, to play a bigger role in protecting the innocent—but he's one of the monsters. One who can steal a soul with a simple strain of music. When the chance arises to keep an eye on Kate, who's just been kicked out of her sixth boarding school and returned home, August jumps at it. But Kate discovers August's secret, and after a failed assassination attempt the pair must flee for their lives. (taken from goodreads.com)
It could happen tomorrow . . .

An electromagnetic pulse flashes across the sky, destroying every electronic device, wiping out every computerized system, and killing billions.

Alex hiked into the woods to say good-bye to her dead parents and her personal demons. Now desperate to find out what happened after the pulse crushes her to the ground, Alex meets up with Tom—a young soldier—and Ellie, a girl whose grandfather was killed by the EMP.

For this improvised family and the others who are spared, it's now a question of who can be trusted and who is no longer human.

Author Ilsa J. Bick crafts a terrifying and thrilling post-apocalyptic novel about a world that could become ours at any moment, where those left standing must learn what it means not just to survive, but to live amidst the devastation. (taken from goodreads.com)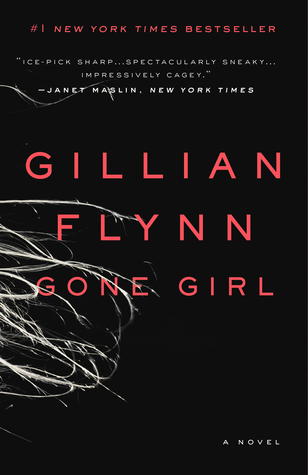 On a warm summer morning in North Carthage, Missouri, it is Nick and Amy Dunne's fifth wedding anniversary. Presents are being wrapped and reservations are being made when Nick's clever and beautiful wife disappears. Husband-of-the-Year Nick isn't doing himself any favors with cringe-worthy daydreams about the slope and shape of his wife's head, but passages from Amy's diary reveal the alpha-girl perfectionist could have put anyone dangerously on edge.

Under mounting pressure from the police and the media—as well as Amy's fiercely doting parents—the town golden boy parades an endless series of lies, deceits, and inappropriate behavior. Nick is oddly evasive, and he's definitely bitter—but is he really a killer? (taken from goodreads.com)