I'm proud to present Gloria Chao here on my blog! She's releasing her exciting debut, American Panda, on February 6, and it promises plenty of humor and enjoyment. Today, we'll learn a little about her inspiration behind the novel, her favorite books, and more. To learn more about her novel or background,
click here or visit Gloria's website.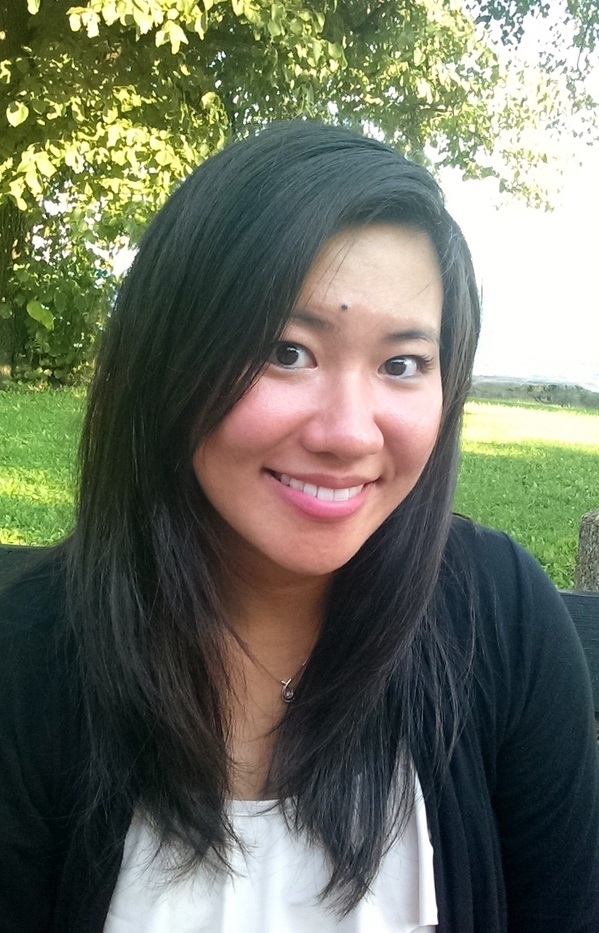 Gloria Chao is an MIT grad turned dentist turned writer. AMERICAN PANDA is her debut novel, coming out February 6, 2018 from Simon Pulse/Simon & Schuster.

Gloria currently lives in Chicago with her ever-supportive husband, for whom she became a nine-hole golfer (sometimes seven). She is always up for cooperative board games, Dance Dance Revolution, or soup dumplings. She was also once a black belt in kung-fu and a competitive dancer, but that side of her was drilled and suctioned out. (taken from Chao's Goodreads profile)
What is the most nerve-wracking part of publishing your first novel?

The most nerve-wracking moment thus far was when the ARCs went out into the world and the book no longer belonged to me. As I say in the next answer, this book is so personal to me, and I'm normally a very private person, so sharing a huge piece of myself with strangers was initially scary. However, when readers began reaching out to tell me how much they connected with Mei, it was all worth it.

How much would you say your own experiences at MIT and in life influenced American Panda?

My experiences influenced a very large percentage of this book. I wrote American Panda when I switched careers from dentist to writer, and many of the struggles (and awkward situations) that Mei goes through are based on real life experiences. I also worked hard to capture the unique, zany culture of MIT, which is one of my favorite communities, and like Mei, the place where I found myself.

How did you select names for the characters in your book?

For my main characters, I chose names that have significance to me. For example, I chose "Mei" because, 1) it means "beautiful" in Mandarin, which her mother pressures her to live up to, and 2) because my family calls me "Mei Mei," which means "little sister" in Mandarin (I'm the youngest and only girl of three). You can find out about Darren Takahashi's name in my exclusive content available to those who preorder! (Details here.)
What kind of tea do you like to drink while writing?
I love tea! To celebrate successes along the publishing journey, I usually buy myself something tea-related. Green tea variants (green jasmine, green lemon meringue, dragonwell green) are my go-tos, but I also love oolongs and fruit teas. About 20% of the cabinet and counter space in our kitchen is dedicated to tea 🙈
Which of your favorite authors do you think has inspired your writing style the most?
I
'm a huge fan of David Arnold, Nicola Yoon, Amy Tan, and Celeste Ng, and I've learned so much from reading their wonderful books.
What is one underrated book you would like to recommend to everyone?
I absolutely loved Starfish by Akemi Dawn Bowman, and while it has received rave reviews and many well-deserved awards (it's a finalist for the William C. Morris!), I still think it deserves more love and readership. The book was beautifully written and explores tough topics such as race, abuse, and difficult parental relationships with sensitivity and thoughtfulness. Please do yourself a favor and pick it up if you haven't already!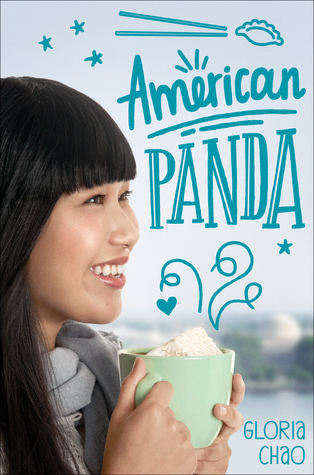 Release Date: February 6, 2018
An incisive, laugh-out-loud contemporary debut about a Taiwanese-American teen whose parents want her to be a doctor and marry a Taiwanese Ivy Leaguer despite her squeamishness with germs and crush on a Japanese classmate.

At seventeen, Mei should be in high school, but skipping fourth grade was part of her parents' master plan. Now a freshman at MIT, she is on track to fulfill the rest of this predetermined future: become a doctor, marry a preapproved Taiwanese Ivy Leaguer, produce a litter of babies.

With everything her parents have sacrificed to make her cushy life a reality, Mei can't bring herself to tell them the truth--that she (1) hates germs, (2) falls asleep in biology lectures, and (3) has a crush on her classmate Darren Takahashi, who is decidedly not Taiwanese.

But when Mei reconnects with her brother, Xing, who is estranged from the family for dating the wrong woman, Mei starts to wonder if all the secrets are truly worth it. Can she find a way to be herself, whoever that is, before her web of lies unravels? (taken from goodreads.com)