Title: A Reaper at the Gates
Series: An Ember in the Ashes #3
Author: Sabaa Tahir
Publisher:
Razorbill
Publication Date:
June 12, 2018
Format:
Hardback
Page Count:
464
Rating:
Beyond the Empire and within it, the threat of war looms ever larger.

The Blood Shrike, Helene Aquilla, is assailed on all sides. Emperor Marcus, haunted by his past, grows increasingly unstable, while the Commandant capitalizes on his madness to bolster her own power. As Helene searches for a way to hold back the approaching darkness, her sister's life and the lives of all those in the Empire hang in the balance.

Far to the east, Laia of Serra knows the fate of the world lies not in the machinations of the Martial court, but in stopping the Nightbringer. But while hunting for a way to bring him down, Laia faces unexpected threats from those she hoped would aid her, and is drawn into a battle she never thought she'd have to fight.

And in the land between the living and the dead, Elias Veturius has given up his freedom to serve as Soul Catcher. But in doing so, he has vowed himself to an ancient power that will stop at nothing to ensure Elias's devotion--even at the cost of his humanity. (taken from goodreads.com)
"
Strange how monsters can reach from beyond the grave,
as potent in death as they were in life
."
Okay, let me start out with a piece of advice to everyone who has read books one and two: refresh yourself before beginning A Reaper at the Gates. It's definitely a good idea to re-read the previous novels or at least find a series recap online because going into this book with a minimal recollection of the story is challenging.

I made that mistake and regret it. I found it difficult to fall back into the world of the Scholars and the Martials, and I had even forgotten key details that I needed to know. However, once I fully immersed myself in Tahir's world once more, things started to get better.

The Good

Helene. If you didn't already have strong feelings about this girl before book three, then you certainly will after finishing this installment. The Blood Shrike gets quite a few chapters from her POV and a whole new layer of depth, which I enjoyed immensely.

The plot's intensity. Like the pulse of a song coming to a crescendo, this book takes things up a notch and eventually culminates in a dramatic ending that leaves you desperate for book four. Regardless of how much I love or dislike a series or author, I can always appreciate an epic cliffhanger.

The Not-So-Good

The change in tone. Is it just me, or does this book feel totally different from An Ember in the Ashes? In some ways, I believe that the sequels to the original book have diverged drastically in terms of themes and mood. I miss the original mystery and depth of book one, and I wish it had translated better into the sequels, including this one.

The pacing. Ever read a book where the bad guy just shows up randomly simply to keep things rolling? That's this book. Parts of the story didn't make sense to me, and certain chapters just felt like fillers as Tahir geared up for the epic ending. Yes, the ending was awesome, but that doesn't excuse the mediocre chapters in-between.

I MISS ELIAS. If I'm being totally candid, he's mostly why I loved book one and enjoyed book two. Unfortunately, the spotlight shifts in this third installment, and I feel like we barely get to spend any time with our favorite bad boy and romantic interest.

Here's the thing: I'm still totally pumped for book four. Tahir left things on a truly epic, promising note, and I'll certainly pick up the sequel in hopes of discovering something incredible. I know I'm kind of alone in my lower rating for this book, but hey, honesty has to count for something, right?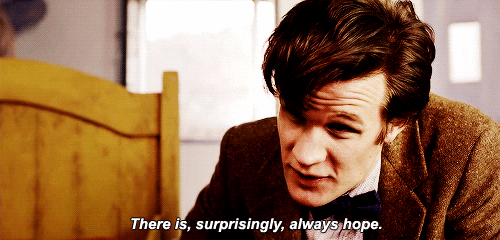 I think book four might win my love.